Building on a ministry that greets all visitors to our church.

Greeters Ministry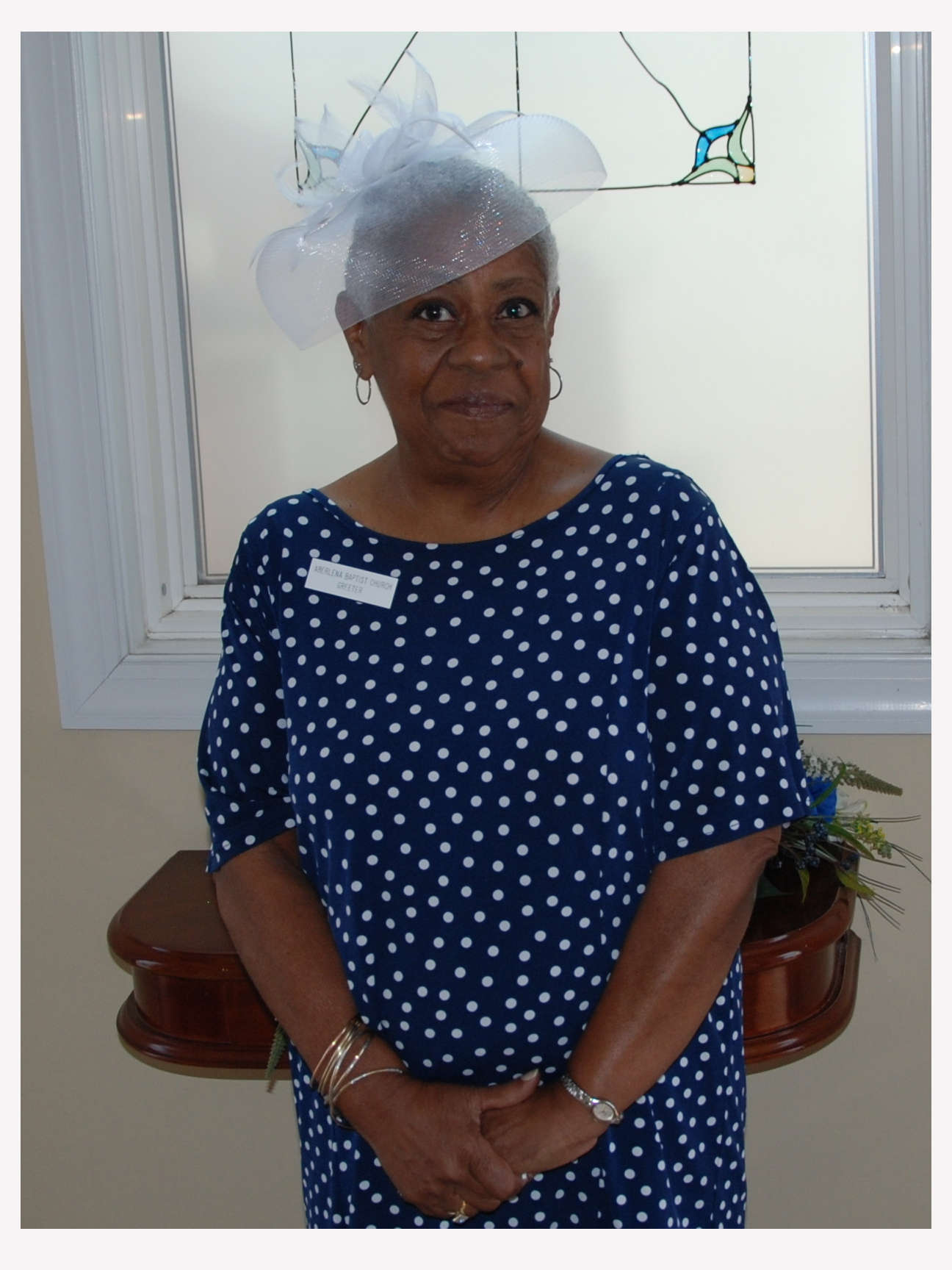 Rosa Hawes - Ministry Leader
| | | | | | |
| --- | --- | --- | --- | --- | --- |
| | | | | | |
| Chiquita Peck | Juanita Lucas | Carolyn Whitehead | Connie Whitehead | Joann Carey | Bro. Allen Lucas |
Mission 
The Aberlena Baptist Church Greeters Ministry was officially formed in 2013. The ministry was organized as a ministry that greets visitors to our church in such a way that makes them feel welcome and at ease.  The ministry also encourages visitors to return again by supplying them a token to remember us by. Each visitor is given a note pad and pen along with a "Books of the Bible" bookmark. If they are looking for a  church home, we take the step of providing them with additional information they need to become a member of our congregation. Be it a smile, hug, handshake, directions or warm words of welcome, we wish to let all who see us, see the Holy Spirit working through us.

Vision

From the the parking lot to the church doors and beyond, we wish to have both men and women participate in this ministry. We wish to create an environment that says we are true Christians who have learned to carry out the teaching of Jesus Christ by loving our neighbor.